Matec filterpresses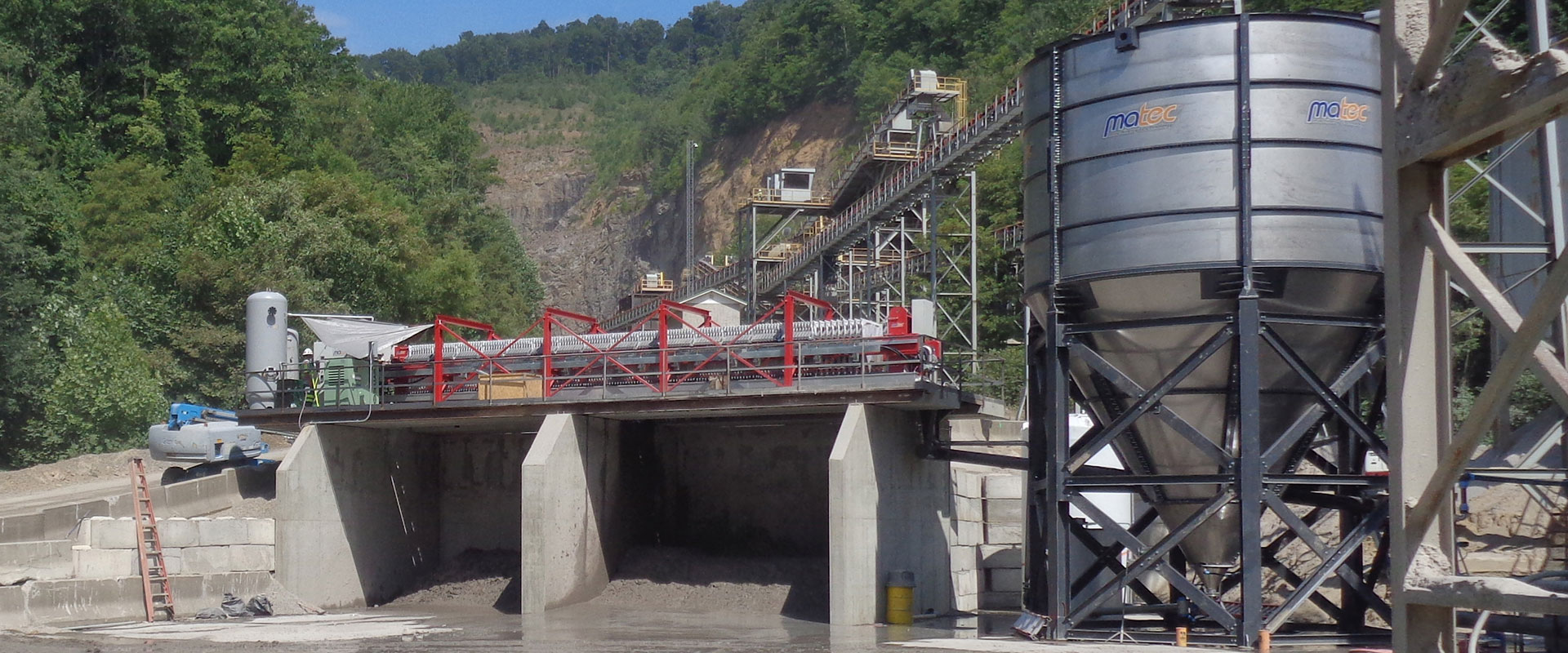 Matec filterpresses
Filterpress is an intelligent device separating solid particles from their mixture with water in order to regain clean water. Purified water can be used in any production process that requires clean water. After compressing solid particles, filterpress removes the dirt in a form of pressed plates, the so-called "cakes" Simplicity of this solution ensures reliability and high efficiency of the machine. Matec company specializes in production of filterpresses with the best value for money.
The basis of Matec's success is the high-pressure technology. Taking advantage of experience from the mining sector where difficult applications require filtration at high pressure, Matec system is able to purify production water in any industry. Machine's operation at high pressure is possible only thanks to a modern design, top quality construction and the use of best available components.
A filterpress is the main machine used in a filtration process. During this process, high-pressure pump feeds dirty water to the press through the feeding head. Chambers formed between plates of the press are filled with solid particles, and the water is being filtered through specially designed filtration cloths and removed away through drain ducts. In chambers of the press, solid particles compressed in the machine form panels. After the water is drained from"cakes", the press opens and dry mass is released.
A filterpress is the best method of purifying production water. By installing the Matec system, customers will be able to reduce costs of the production water supply and solve the problem of waste storage.
Main components of the industrial water purifying system:
Filterpress
Thanks to the Matec filterpress, one gets easy to store, dried panels of dry mass called "cakes", containing up to 15% water. The High Pressure Technology – HPT – ensures best results and reduces the working cycle of the press.
Sedimentation tank
Matec sedimentation tanks, both vertical and horizontal, purify water perfectly and work in a constant cycle. Thanks to many years' experience, an optimal construction of vertical tanks with proper cone lean angle to ensure right pulp density and water purity level was developed.
Other system components
Pulp feeding pump, homogenization tank, clean water tank, dirty water tank, lime tank with mixer, flocculants station.
Application:
coal and minerals mining
aggregates production
stone cutting
concrete production
glass and pottery
recycling and soil decontamination
---