Vibration rippers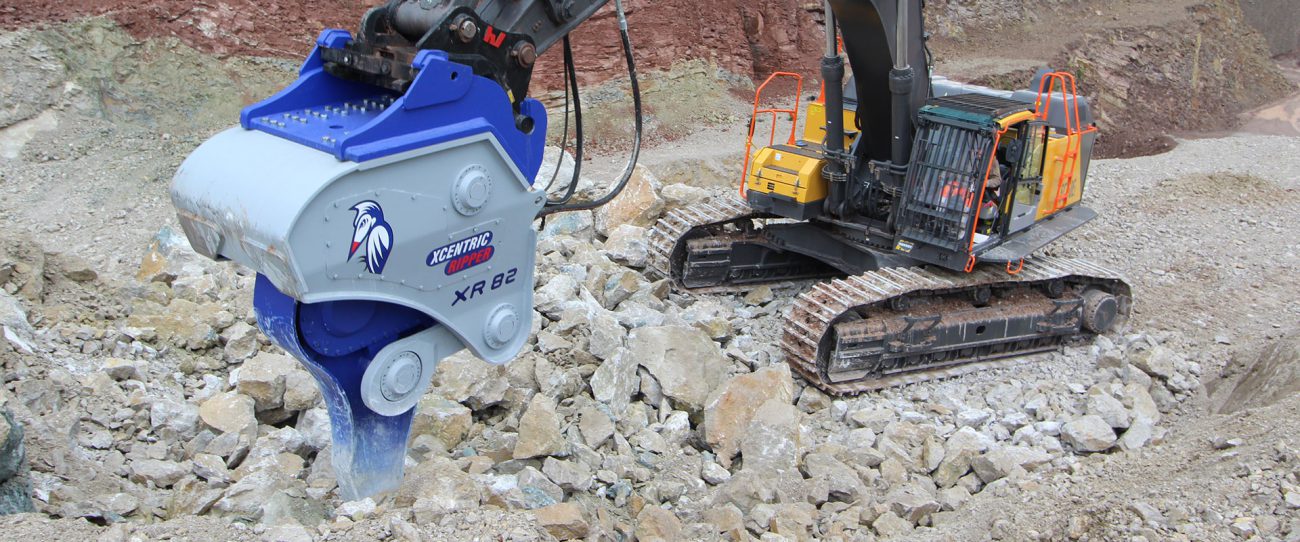 Vibration rippers
We are pleased to present a truly innovative, non-explosive rock mining technique – Xcentric Ripper. Compared to traditional rock mining with a hydraulic boom, eccentric ripping technology gives even five times better results.
Xcentric Ripper's working principle adopts forced eccentric run. It is all supported with two pairs of conical bearings capable of withstanding very high dynamic loads. The drive is realized with a hydraulic motor. Vibration frequency of 1000-1500 cycles per minute makes the material is loosened much more efficiently than using a hydraulic boom. Model range covers units weighing from 900 kg to 9, 5 tons. Simple construction of the machine and replaceable claws significantly reduce the cost of loosening 1 ton of rock material.
An additional advantage offered by the ripper is its ability to pull rock blocks towards itself – until now such action has caused irreversible damage to pikes and need of their replacement. We invite you to watch the film presenting the ripper at work and to look through information brochure.
---
EXAMPLES OF XCENTRIC RIPPERS USE